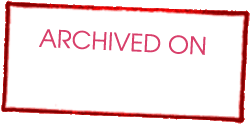 24/03/2011
Driven By Dreams
Date
01/1/05
Contact
Ana Cardoso
Country
Development Partnership
CESIS-Centro de Estudos para a Intervenção Social
Demand
Improvement in: i) conditions for reconciling work/family and the academic career of gypsy girls. ii) training and work opportunities for the gypsy population. iii) levels of empowerment of organisations of gypsy women. iv) personal and technical skills for social intervention, AMUCIP. v) professional skills of agents from the public administration departments and from private organisations for inter-cultural dialogue and social intervention in gypsy communities.
Solution
Integrated approach based on 4 pillars: Pillar I, "Reconciling professional activity with family life and scholastic career": a "Space for Supporting Reconciliation of Work/Family Life of the Gypsy and Non-Gypsy Population." Pillar II, "Remunerated work": various paths to "Professional Integration of the Gypsy Population." Pillar III, "Empowerment": "Training for the Gypsy Population" - an initial training pilot course for Instructors with Pedagogical Aptitude Certificate amd Specific Training. Pillar IV, "Citizenship," an integrated formative approach was sought with a formal dimension ("Training for social agents") and an informal dimension "Knowledge Exchange Gatherings."
Products
"Improving social cohesion - A Good Practices Guide for citizenship and the relationship between people, institutions and gypsy and non-gypsy communities."
Results
Increase in the education options for gypsy women, which are part of an association and are qualified to provide services to various institutions. Increase in individual, relational, and inter-cultural skills for social intervention. Development of skills for eliminating stereotypes, for expanding citizenship duties, good reciprocal relationship between people and communities, regardless of the respective cultural properties and lifestyles.
Results
Greater access to vocational training, new instruments and adoption of new methodologies on view of defining socio-professional integration project for labour market integration, articulated integration approach (social aid, training and employment, Portuguese language, socio-cultural activities, volunteer work, etc.), partnership work and networking, innovative ways of creating awareness regarding the asylum problem.