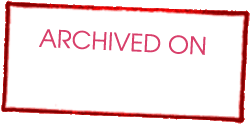 24/03/2011
VIAAS - Interculturality Pathways Regarding Asylum
Date
28-6-05
Contact
Tito Matos
Country
Development Partnership
Conselho Português para os Refugiados (CPR)
Demand
The project sought to respond to the following needs: the existing counselling services were incapable of adequaitely responding to asylum seekers as regards training, promoting innovation in training and seeking individualised solutions, promoting their integration into training courses and certifying their skills, greater linkage between learning Portuguese and vocational training, helping asylum seekers in the process of validating their skills.
Solution
Activities were implemented at CFPSA with the aim of providing asylum seekers access to the courses, an experience that resulted in the Guide. A training centre was created to follow-up on the entire integration process of asylum seekers and there was an attempt to create awareness regarding their main needs and difficulties, identifying new solutions and good practices. It was concluded that the designed intervention model contributes to more effective incorporation of foreigners into the Portuguese vocational training system. There were also activities at SCML that gave way to a Model for excluded persons. Based on partnership work, it combines simultaneous activities, allowing them to (re-)define an integration plan adjusted to the vocations and skills they have developed over the course of their lives, adjusted to their interests, and to the labour market, helping reconstruct their identity.
Products
Good Practices Guide for integrating immigrants and refugees at the Vocational Training Centres Integrated welcoming model, orientation and basic training for persons particularly affected by social exclusion
Results
Greater access to vocational training, new instruments and adoption of new methodologies on view of defining socio-professional integration project for labour market integration, articulated integration approach (social aid, training and employment, Portuguese language, socio-cultural activities, volunteer work, etc.), partnership work and networking, innovative ways of creating awareness regarding the asylum problem.