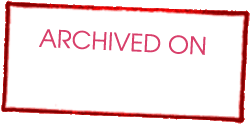 24/03/2011
From Adventure to Work
Date
1/12/01
Contact
Paula Martinez
Country
Development Partnership
Questão de Equilíbrio - Associação de Educação e Inserção de Jovens
Demand
Equip the recipients with knowledge that will allow them to become responsible, autonomous, motivated, participative, supportive and knowledgeable of the resources existing in the community, and in the various social, employment and training structures. Develop support/aid methodologies to companies that are partners in the integration.
Solution
Allows for organised and structured implementation of Integrated Plans of Guidance-Education-Integration of Disadvantaged Groups supported by individualised diagnostic/assessment instruments and presentation of an activity (Controlled Risk Activity) as a Pedagogical Technical Resource to promote participation of final recipients and acquisition of the personal and social skills necessary for integration in the labour market.
Products
Intervention Support Manual (RTP 1) Integrated Information System (RTP 2) Principles and Guidelines for Using Controlled Risk Activities (RTP3) Good Practices Narrative (DVD NBP1)
Results
This solution integrates various actions (psycho-social-motivation intervention diagnostic/assessment, training of personal and social skills, professional integration and follow-up), taking into account different agents (guidance technicians, technicians, final recipients, employers, etc.) in an individualised and adapted manner, in accordance with diagnosed needs.