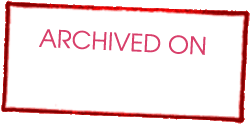 24/03/2011
Themes
Funded by the European Social Fund (ESF), the EQUAL Community Initiative operated in thematic fields defined within the four pillars of the European Employment Strategy (EES): Employability, Entrepreneurship, Adaptability and Equal Opportunities. In addition to these pillars, the programme supported a further theme of activities to help the socio-economic integration of asylum seekers.
EQUAL differed from previous initiatives and programmes by its thematic approach to testing new ways of delivering policy priorities. Each Member State chose the thematic fields within which it wished to explore new ways of tackling the problems relevant to discrimination and inequality in the national labour market, rather than focusing on a specific target group. This flexibility for Member States was designed to improve the chances of subsequent mainstreaming of the results into policy and practice.
EQUAL differed from the European Social Fund mainstream programmes in its function as a laboratory (principle of innovation) and in its emphasis on active co-operation between Member States.