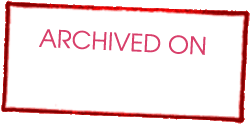 24/03/2011
Results
EQUAL has been the largest programme to support social innovation in the fields of social inclusion and employment. It allowed accumulating and sharing good practice throughout its six years of its implementation (2002-2008). Through and investment of €3 bn euros, EQUAL helped to make the ESF a more effective, efficient and relevant instrument for contributing to the Lisbon reform strategy to create more and better jobs.
EQUAL has provided evidence for innovative and adaptable policy strategies and delivery mechanisms that bring greater inclusiveness to Europe's diverse labour markets. EQUAL innovation and achievements were the result of the work of 3,480 development partnerships with more than 20,000 partners, reaching over 200,000 people in Europe.
The lessons from the EQUAL programme have been taken up, adapted and used, across Europe, by governments at all levels, social partners, non-governmental organisations and strategic stakeholders and multipliers.
The work of EQUAL projects was based on the governance principles of partnership, innovation, transnational cooperation and gender mainstreaming. By building on the strategic lessons learnt by the programme offer opportunities for learning and delivering reforms in the field of employment.
Furthermore, the ESF Regulation has mainstreamed the management principles of EQUAL (partnership; innovation, gender mainstreaming and transnational cooperation), and made them obligatory for the ESF programmes (2007-2013) (Hyperlinks to the reflection notes). The integration of transnational cooperation is a visible success of mainstreaming the EQUAL approach of learning into the ESF mainstream programmes.
The "Powering a New Future" Conference (Final EQUAL Conference) gave an opportunity to national and international participants and representatives from political, economic and social entities from all over the EU to look back on eight years of EQUAL activity and to drawn lessons regarding best practices.
Read more on 'Powering a new future - Social Innovation International Conference'