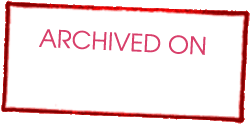 24/03/2011
Increasing Employability
Reinforcing the Social Inclusion of Disadvantaged People
Promoting Diversity in the Workplace and Empowering Disadvantaged Groups
To remain competitive, especially in a global economy, enterprises must be able to capitalise on the experiences, the creativity and the full potential of a diverse workforce. They must explicitly recognise and actively promote different individual talents. By the same token, Government authorities at all levels, public services and agencies must seek to ensure cohesion in a society whose members have very different needs, through carefully tailoring their services to the special aspirations and requirements of different groups. This must include specific action to strengthen the confidence, motivation and self-reliance of people facing discrimination or, in other words, effective strategies for empowerment.
Promoting diversity means fostering positive attitudes towards "otherness" and involves a strong focus on awareness raising and attitudinal and behavioural change. It also requires positive action to provide opportunities adapted to the needs of individuals and/or groups, as well as incentives and support enabling individuals/groups to make active use of these opportunities. Harnessing diversity thus involves a combination of activities that promote non-discriminatory practices and affirmative action and capitalise on the diverse background, knowledge and linguistic and other skills of individual groups or people, as a powerful resource for development.
[Back to Structure]
| | |
| --- | --- |
| | Empowerment Underpinning Active Inclusion |
This document summarises outcomes from EQUAL Development Partnerships (DPs), transnational and national thematic networks that have been concerned with empowerment, which was one of the key principles or building blocks of EQUAL.
[Back to Structure]
Policy Forum: Diversifying the Workplace - Strategies for Empowerment and Inclusion
The Policy Forum on Strategies for Empowerment and Inclusion, (Belfast, 29-30 November 2007) was the second stage in an EQUAL Mainstreaming Programme on the themes of empowerment and diversity. The concept of this European Mainstreaming Platform on Diversity came from Northern Ireland's EQUAL Managing Authority working in close cooperation with its counterparts in Latvia, Malta, Belgium-Flanders and Portugal.
Following on from the EQUALising the Workplace Exchange Event for DPs (June 2007), which identified a range of good practices in empowering vulnerable groups, the Policy Forum brought together some 150 participants, including key shareholders in EQUAL, policy makers and employers, to engage their interest in taking forward innovative and effective policies that will enable disadvantaged groups to overcome inequalities in employment.
It should be noted that none of the other European-level Mainstreaming Platforms in 2007 had a similarly strong focus on the topic of empowerment. Thus, the organisers of the Exchange Event and the subsequent Policy Forum believe that it is vital that these two European gatherings should leave a well-developed and documented legacy of EQUAL successes in empowering its beneficiaries.
| | |
| --- | --- |
| | Background Paper |
| | Recommendations - Executive Summary |
| | Policy Forum Report |
| | Diversity in EQUAL - Now, you can read all about it! (Feb 2008) |
Exchange Event: EQUALising the Workplace – Diversity in Action
EQUAL Development Partnerships that have been working on the issues of empowerment and diversity in 20 different Member States came together in Belfast, on 13 June 2007. They were joined by representatives of Managing Authorities and National Support Structures and together the 120 delegates developed the messages to be presented to the Policy Forum that was held in the same city, in November 2007.
These messages were based on a multilateral exchange on approaches in EQUAL that have been successful in raising the level of empowerment of many of their beneficiaries and encouraging employers to add a diversity dimension to their recruitment and HRD policies, and that helped integration agencies or other bridge-builders of different kinds to improve their services for the hardest to reach groupings.
| | |
| --- | --- |
| | Background Paper |
| | Exchange Event Report |
| | Capitalising on Diversity and Empowerment |
ETG1 generated a number of documents on outcomes from EQUAL Round 1 that also informed further developments in Round 2. The documents that can be accessed through the links listed below are based on contributions from three of the ETG1 working groups which focused on the Involvement of Employers, the Role of the Trade Unions and on Ethnic Minorities and Migrants.
| | | | |
| --- | --- | --- | --- |
| | | | Building on diversity Thematic background paper |
| | | | New Alliances to Boost Jobs for the Most Disadvantaged - Tackling disadvantage through Corporate Social Responsibility and diversity management |
New Alliances to Boost Jobs for the Most Disadvantaged – linked background documentation
| | | | |
| --- | --- | --- | --- |
| | | | Reflecting the Colours of the World - Media, diversity and discrimination – Policy brief |
Practical examples of the work of Development Partnerships
Convincing and Involving Employers - Awareness raising
The way in which initial approaches are made is crucial in gaining employers' cooperation. EQUAL has found that personal meetings/interviews are always the best, especially in the case of SMEs, but the preparation of these contacts requires a considerable investment of time, and a thorough knowledge of the profile and the company's image. Action aimed at awareness raising and the dissemination of positive experiences was effective in promoting diversity-based practices of recruitment and work place integration.
Making Effective Contact with Enterprises
BEnl - Tapping the employment potential of SMEs

- 2005

BEnl - Tapping the employment potential of SMEs - short version

- 2005

DE - Reaching out to target groups and Employers (DevelopmENt)
FI - Preparation for integration

- 2006

UKgb - B-Equal - The Bradford Equality Employment project
UKgb - Valuing Carers

- 2005
Enhancing Corporate Social Responsibility and Promoting Diversity Action
New alliances in favour of disadvantaged groups can be enhanced by placing a special emphasis, in the dialogue with and between the Social Partners, on approaches to implementing and developing diversity strategies and Corporate Social Responsibility in enterprises.
Promoting Diversity Management
BEnl - Assisting Employers in the Recruitment Process (Social Act)
DE - National networks of DPs working the vocational integration of immigrants

- 2006

DK – Building Diversity on the Platform of CSR
FR - A National Thematic Network to tackle Racial Discrimination

- 2006

FR - Partners in Fighting Racial Discrimination

- 2006

FR - Mobilising Employers-A Commitment to Non-Discrimination
Promoting the "Business Case" for diversity action
Progressive companies are beginning to recognise the benefits of workforce diversity EQUAL has shown that establishing the "business case" for diversity action can be a strong stimulus for employers' cooperation in integrating disadvantaged groups.
| | | |
| --- | --- | --- |
| | | DK - Developing the Business Case |
| | | SE - Business Performance through better Diversity Strategies |
| | | UKgb - B-Equal - The Bradford Equality Employment project |
| | | UKgb - Making Ethnic Diversity a Business Advantage |
Catering to Employers' Needs - Services for Employers
The cooperation of companies can be greatly enhanced if they are supported in their diversity activities. EQUAL partners from several countries, often in conjunction with Public Employment Services, have developed new consultancy services. Such services include novel approaches to workplace audits, profiling of jobs and requisite skills/qualifications, matching services, recruitment procedures, tutoring, job coaching and case management. The more of these approaches that were combined into a single, comprehensive service for employers, the more jobs or placements were created.
DE - Valuing competence and diversity

- 2005

EL - Workplace Audits (Proteas)
IE - Supporting SMEs
NL - Reviewing Job Profiles
PT - Improving Recruitment procedures (Todos por Um - All for One)
SE - FAIR-Future Adapted Inclusive Recruitment
UKgb - Changing Companies from Within (Embracing Diversity)
Training and Learning for Managers and Employees
EQUAL DPs have offered variety of training modules for enterprises that are designed to assist them in the recruitment, induction and continuing support of people from groups that are disadvantaged on the labour market. In general, these are targeted at those who are responsible for the management of the enterprise's Human Resource functions, but also at employees on the factory or office floor.
IE - Training and Consultancy Services for Employers (Access Ability1)
PT - An integrated approach to diversity management

- 2006

UKni - A Concerted Attack on Discrimination ("Take the Chance, Make the Change")

- 2005

UKgb - Raising Employers' Awareness (Positive Futures1)
UKgb - Challenging Prejudice within the Workplace (Positive Futures2)
EQUAL tested ways to establish local or regional award systems that give public recognition to employers with outstanding performance related to equality and/or diversity issues and who could also act as role models. These awards had a positive impact on the formation of Equality Employer Networks that can contribute to the sustainability and mainstreaming of diversity approaches.
IT - AHEAD-Non-Discrimination within SMEs
UKgb - Encouraging and understanding diversity

- 2005

UKgb - Encouraging and understanding diversity - short version

- 2005
EQUAL partnerships led by trade unions have demonstrated significant progress in developing quality standards and networking for comprehensive employment services, or in training, and mobilising shop stewards and shop floor representatives for active involvement in the carrying out and development of diversity strategies.
AT - Changing perceptions of immigration: from threat to opportunity

- 2005

AT - Changing perceptions of immigration: from threat to opportunity - short version

- 2005

BEnl - Bring More Colour to the Workplace
FR - A National Thematic Network to tackle Racial Discrimination

- 2006

IT - Forging a Strong Regional Partnership

- 2007

IT - Etno-Segregation - Trade Union Actors as Equality Counsellors
UKgb - One Workplace Equal Rights
Improving the Capacities of Integration Services and Agencies
While, in developing new offers of training related to diversity issues, many DPs have targeted the business world, others also highlight the importance of such training for the staff of public services and agencies. Those most excluded from the labour market often fall outside the normal range of recruitment activities of companies. Through special outreach programmes, local services can more easily contact these groups and direct them towards possible employment opportunities.
BEnl - Training for coaches, trainers, instructors (E Quality Career Time)
IT - A regional model for re-integrating offenders

- 2006
Fostering the Empowerment of Vulnerable Groups
Many EQUAL DPs placed a strong emphasis on developing the capacities of informal groups to organise themselves in a more structured and efficient way and to work towards changing the process of economic and social integration in their neighbourhood in favour of members of the most disadvantaged groups. EQUAL has also demonstrated a number of ways in which job coaches encourage empowerment and has shown that job coaches are effective in empowering people in their search for employment.
CZ - Coaching and Supporting
FI - Providing a Job Coach
EL - New Lives for Old

- Supporting Victims of Trafficking - 2007

ES - Empowerment through Training
ES - Territorial Empowerment
IT - The European Social Hotel Chain - Empowering, networking and franchising small social entrepreneurs

- 2006

NL - Managing Your Own Integration

- 2005

NL - Managing Your Own Integration - short version

- 2005

PT - Using Theatre for Empowerment
SE - Offering a Personal Coordinator
UKgb - Giving Prisoners a Voice

- 2006
Introducing New Active Roles: Mediation, Mentoring and Tutoring
Many DPs strongly argued the case for the enhanced involvement of new types of operators in the management of the integration process. They emphasise the pivotal role that mediators, "path-planners", mentors, tutors and "multipliers" can play in providing individual guidance and follow-up for people who have various types of disadvantage. These new operators also work as brokers who, on a one to one basis, link individual needs to opportunities, match people to jobs and provide continuing assistance for a period after the placement, both to the individuals and to their employers.
AT - Laying New Tracks for the Vocational Integration and Career advancement of Immigrants

- 2007

ES - No More Tilting at Windmills

- 2006

FI - Cooperating to cut out crime

- 2006

FI - Majakka-Supported Employment Services for Migrants
PT - An integrated approach to diversity management

- 2006

SE - Towns Together - Networking for Empowerment and Business Development
Enhancing Diversity in the Media
EQUAL partners have brought together and encouraged dialogue between media companies, training institutes, NGOs, anti-racist organisations, public broadcasters, community media and many more organisations connected to the media. The composition of the partnerships under EQUAL has made it possible to develop tools and methods that have helped the media to provide a more welcoming working environment for professionals from disadvantaged backgrounds.
DPs Working on Media and Anti-Discrimination - Approaches

- 2007

DPs Working on Media and Anti-Discrimination - Thematic Clusters

- 2006

FI - What a Colourful World!

- 2007

EL - Reaching out through Radio

- 2007

NL - Another type of Euro-vision

- 2006

HU - Roma-vision

- 2007
Developing a Local/Regional strategy for Building on Diversity
EQUAL has shown that the greatest impact of diversity strategies can be achieved where different measures are integrated into a comprehensive local strategy that engages all the actors involved in the territory's economic and social life and seeks to develop an overall climate that is conducive to change (learning region). The architecture of EQUAL, i.e. its method of tackling integration issues through mobilising large, mostly territorial partnerships, has fostered such strategic approaches.
AT - Living & Working together - Regional development and the integration of minorities in upper Austria

- 2004

DE - ALBuM-A Territorial Action Plan for Integrating Migrant Workers
ES - Equality in Diversity - A Network to foster Immigrants': Employment
Individualising Pathways to Integration and Employment