New European Platform for Investing in Children (EPIC) country profiles provide updates on policy developments along the Recommendation for Investing in Children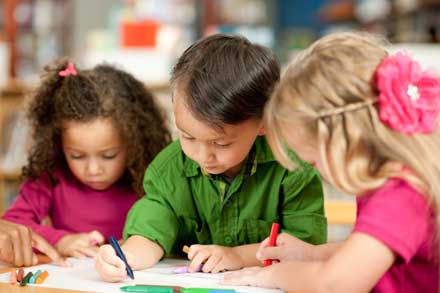 The recently updated EPIC country profiles provide an overview of current policies for children and their families for each European Union (EU) Member State. The profiles outline current challenges for children and their families and policy responses to these challenges. The profiles are structured along the three policy pillars of the European Commission Recommendation of 20 February 2013, 'Investing in Children: breaking the cycle of disadvantage', which is part of the Social Investment Package.
Besides a very accessible overview of recent policy developments in Member States the profiles also include examples of policy and practice innovations. Each profile comes with a wide set of links to websites of relevant national institutions and reports.
The profiles furthermore provide access to a set of relevant information related to the Recommendation for Investing in Children which includes: an overview of the 2013 Country Specific Recommendations (CSR) related to 'Investing in Children'; national reports for each country by the EU Network of Independent Experts on Social Inclusion which provide a more detailed overview of national policy developments and national level data with regard to the three policy pillars of the Recommendation; and an excel list with data on relevant Eurostat indictors which were also used for developing the country profiles.
The updated country profiles section gives the user now an accessible overview of relevant documents and recent reports regarding the Recommendation on Investing in Children.
The Practices that Work section keeps growing - new Evidence-Based Practices uploaded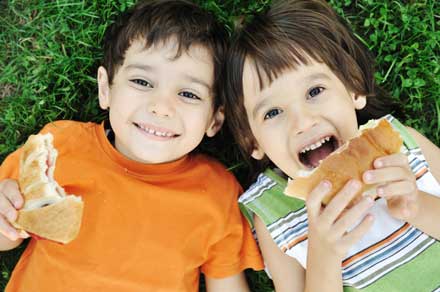 The Practices that Work section of the EPIC website keeps growing and new Evidence-Based Practices are constantly uploaded. The repository provides a wide range of practices proven to be effective based on information from available evaluations. This information can be of particular interest to practitioners and decisionmakers who are interested in designing an intervention and would like to know more about successful examples. Below are a selection of practices which have been recently uploaded (a list of all Evidence-Based Practices can be found here):
Smoking Cessation Counseling by Midwives
This smoking cessation program was available to pregnant women smokers in two provinces of the Netherlands. Midwives from 21 midwife practices were trained on how to approach the subject of smoking and smoking cessation with their clients and supplied with a brief manual and intervention card explaining a seven-step protocol for effective counseling. Midwives in the intervention gave pregnant women smokers a video, a self-help manual and a booklet for their partner about non-smoking and health counseling, in addition to a general folder from the Dutch Smoking and Health Foundation which is available online to all Dutch women beginning a pregnancy. All intervention materials were delivered upon the pregnant smoker's first visit to her midwife.
Home-Start
The Home-Start program is a home visiting intervention in which volunteers with child care experience give support to struggling families with children younger than five years of age. Home-Start targets families and mothers with little experience or social support network, who may have minor but not serious physical or mental health issues. Entry and exit to the Home-Start programme is entirely voluntary and all visits are at the convenience of participating families. It aims to reduce the stress of parenting and encourage families, especially families at risk for child abuse and neglect, so that a nurturing environment for their children may be created.
Aktion Glasklar
Aktion Glasklar is an intervention program to combat youth drinking in Germany. It was first implemented in the state of Schleswig-Holstein in early 2006 and has since been continued under the leadership of Deutsche Angestellten Krankenkasse (DAK) all throughout Germany. The focus of the program is to interact with students and to actively deter them from consuming alcohol at a young age
IN THE SPOTLIGHT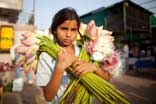 Making progress against child labour worldwide and in Europe
In September 2013, the International Labour Organization published its latest report on child labour as part of its report series aiming to estimate global child labour, four years after the previous iteration. The estimates suggest that as many of 168 million children worldwide (11% of the world's child population) are in child labour, and that 85 million are in dangerous work which endangers their health, moral development or safety. Read more here.

Reducing child deaths and planning next steps
A number of reports and statements in 2013 concerning child deaths led to some optimism in various quarters, as progress was recorded in several key areas of this worldwide effort. For example, last September, the UN reported that the number of children dying each year had almost halved between 1990 and 2012, from 12 million to 6.6 million. Read more here.

REPORTS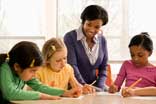 OECD publishes its Education at a Glance 2013 report (September 2013)
This report contains a set of OECD education statistics across five main themes: education levels & student numbers, higher education & work, the economic & social benefits of education, paying for education, and the school environment.
Find the full report here.

Implementing evidence-based programmes in children's services: key issues for success (UK Dept. for Education, 2012)
This report builds on international data and analysis and aims to help decisionmakers and major stakeholders support the implementation of evidence-based programmes in their local areas.
Find the full report here.

Reconciliation of Work and Family Life as a Condition of Equal Participation in the Labour Market (European Institute for Gender Equality, 2013)
This summary presents the key findings of the review, including EU level legislative developments and the latest data concerning parenting and parental leave, and a discussion of available childcare services in Member States.
Find the full report here.

Eurochild's analysis of National Reform Programmes (Eurochild, 2013)
This assessment offers five main recommendations, which include a request that the European Commission (EC) ensure child poverty and wellbeing is made a political priority in all EU Member States.
Find the full report here.