Government intervention in wage setting

Average number of wage setting reforms across the EU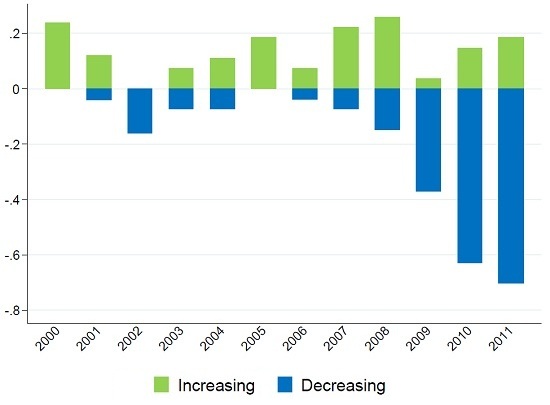 Source: A Decade of Labour Market Reforms in the EU
Evidence suggests a shift in the positioning of governments on the wage-employment trade-off during periods of high unemployment (crisis years).
The comparison of reform patterns within homogenous country groups reveal some similarities, thus confirming that institutional factors play a role in driving reform patterns. However, even within country groups, the direction of reforms is quite heterogeneous for unemployment benefit and wage setting reforms.
Wage setting by country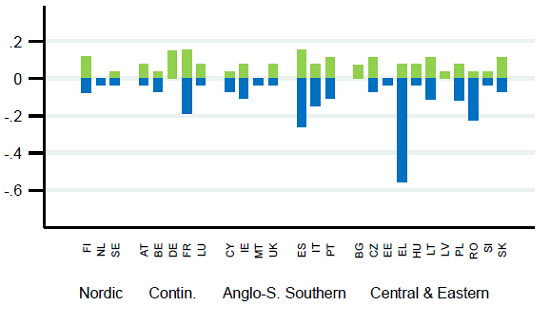 Unemployment benefits by country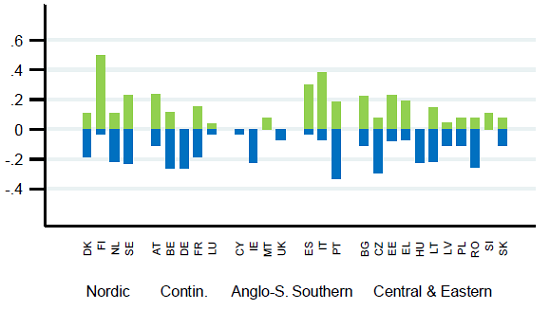 Source: A Decade of Labour Market Reforms in the EU
This paper analyses the determinants and impact of labour market reforms in the European Union over the period of 2000-2011.
The source of information on reforms is the LABREF database developed in DG ECFIN of the European Commission in cooperation with the Economic Policy Committee of the ECOFIN Council. The database collects information on measures adopted by EU Member States.