The European Commission has launched an Investment Plan for Europe to unlock over EUR 315 billion of investment over the next three years and deliver a powerful and targeted boost to economic sectors that create jobs and raise growth.
Investment is one of the three pillars of the EU's economic policy priorities along with fiscal responsibility and structural reforms.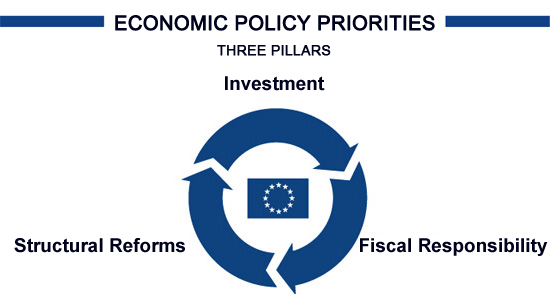 In the context of the Investment Plan for Europe, the Commission aims at ensuring that additional financing reaches the real economy and that financial and regulatory barriers to investment are removed, including by completing the EU single market.
© Euronews 2014 All Rights Reserved
Investment opportunities
In order to provide a first overview of investment opportunities in the EU, a special task force composed by representatives of Member States, the Commission and the EIB put together examples of investment projects across the EU. It resulted in the compilation of the project lists below, which were published exclusively for informative purposes on investment opportunities in the EU.
The fact that a project is included on these lists does not imply that it will become a project eligible for financing by the EIB or the European Commission in the future, as the lists purpose is just to illustrate the wide range of projects available for investment in the EU.
Additionally, the Commission is implementing a number of programmes and instruments for financing investment leveraging the EU budget, both inside and outside the EU. The funding is channeled through international financial institutions (IFIs), National Promotional Banks and public agencies of EU Member States, and through specialised programmes such as those targeted at SMEs and Trans-European Networks.

The main participating IFIs are:
the European Investment Bank (EIB) Group, including the European Investment Fund (EIF),
the European Bank for Reconstruction and Development (EBRD), and
the Council of Europe Development Bank (CEB).
DG ECFIN ensures the necessary coordination between the Commission and the EIB Group and the EBRD, and is represented on the governing bodies of these institutions.

In addition, it undertakes the day-to-day financial market operations associated with the programmes and their implementation. These operations cover substantial off-budget and budgetary resources and require extensive specialised expertise in the financial and banking area.