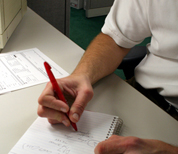 The Giovannini Group was a group of financial market experts, under the chairmanship of Alberto Giovannini, CEO of Unifortune Asset Management SGR. The group advised the European Commission on financial market issues. Formed in 1996, it focused its work on identifying inefficiencies in EU financial markets and proposing practical solutions to improve market integration. The Group was closed in 2010.
A properly integrated, well-functioning financial market supports the effective and efficient flow of capital within the internal market. It helps the EU economy by encouraging the right investments to be made in the right places, and ultimately it contributes to higher economic growth and employment. Although the single market is in place, financial markets in the Member States still reflect their national origins and, to varying degrees, remain fragmented. Harmonisation of rules, regulations and practices is needed to complete a truly single, EU financial market. The Giovannini Group experts advise on how this can be achieved.

DG ECFIN provided the secretariat for the now defunct Giovannini Group. Members of the Directorate-General for the Internal Market and of the European Central Bank (ECB) also participated in the Group's work.

The Group produced the following reports:
The last two reports identified a number of barriers hindering the integration of an EU clearing and settlement infrastructure. These barriers can be divided into three main groups:
National differences in technical requirements and market practice;
National differences in tax procedures; and
Issues relating to legal certainty.
A standing group of industry experts and EU officials – the Clearing and Settlement Advisory and Monitoring Expert Group – CESAME – was established to monitor efforts to eliminate the barriers identified in the report and provide technical input to the Commission's thinking on matters relating to clearing and settlement.
On the initiative of the Commission, clearing and settlement infrastructure providers agreed on a European Code of Conduct

for enabling greater price transparency and competition.