The clock is ticking… Ageing and the long-term sustainability of public finances
While exiting the financial and economic crisis is an immediate priority, the effects of ageing are already expected to impact some European countries within the next ten years and will have long-term consequences for Europe. Commissioner for Economic and Monetary Affairs Joaquín Almunia said we cannot afford a return to business as usual. Given the gravity and urgency of the situation, the Brussels Economic Forum devoted an entire afternoon to the issue. The presentation of the 2009 Ageing Report was followed by reactions of experts and a policy panel discussion on ageing and the economic crisis that included European Commissioners and Ministers of Finance from several European countries.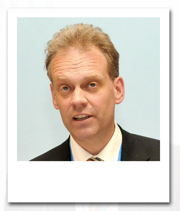 Gert Jan Koopman
Europe's ageing population was already a challenge before the financial crisis. Experts presenting the new 2009 Ageing Report published by the EPCThe EPC (Economic Policy Committee), made up of senior officials from national finance ministries and central banks, prepares the work of the ECOFIN Council, notably on structural policies. and the European Commission at the Brussels Economic Forum showed, however, that in the aftermath of the crisis, the outlook is even bleaker, and called for a stronger commitment to reforms that would make Europe more dynamic.
According to Gert Jan Koopman of the European Commission and Henri Bogaert, Chairman of the EPC's Ageing Working Group, elderly people will account for an increasing share of Europe's population, whereas the population of working age (15-64 years) is projected to drop by 15% through 2060. As a result, labour will act as a drag on growth and per capita income starting from the 2020s. Moreover, it will impact public finances; age-related public expenditure in the EU is expected to increase to about 4¾ percentage points of GDP by 2060.
Potential growth rates decline due to shrinking working age populations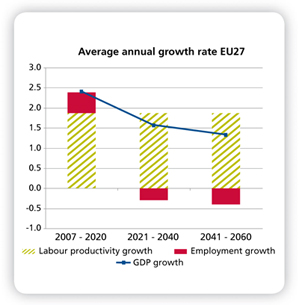 Already as of 2020, labour growth will give a negative contribution to growth potential in the EU. As a result, average potential growth will fall below 2% per year in about ten years' time.
Source: 2009 Ageing Report, European Commission
Age-related expenditure will cost the EU27 4.7% more of GDP by 2060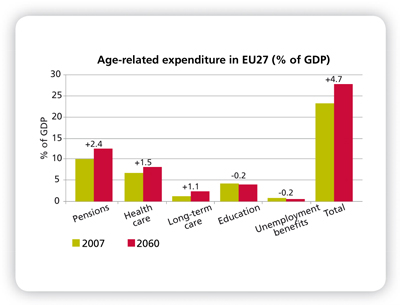 A breakdown of age-related expenditure in the EU27 as a percentage of GDP clearly shows the effects of an ageing population. Spending on education and unemployment benefits will decrease slightly while spending on pensions, healthcare and long-term care will increase by large percentages.
Source: 2009 Ageing Report, European Commission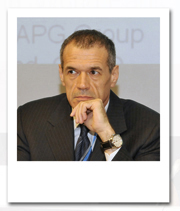 Carlo Cottarelli
Pension, healthcare and long-term care spending will be most impacted by ageing, although infrastructure, housing and education may also be affected. Moreover, even the current projections may be optimistic. According to Carlo Cottarelli of the International Monetary Fund, technological change, while offering new cures, will increase spending on healthcare to as high as 11 percent of GDP by 2060. Cottarelli cited the historically high cost of technology in the US and other countries to support his assertion.
The demographic trends
Over the next 50 years, the EU will move from having 4 working-age people for every person aged over 65 to a ratio of 2 to 1. There will be more workers over the age of 65 and more women working, but overall the workforce is expected to shrink by about 19 million people by the year 2060.
The greying of society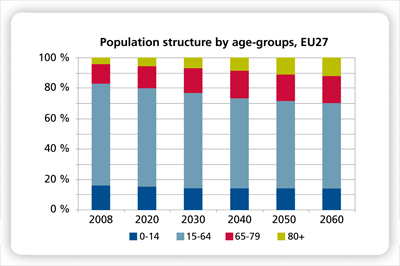 By 2060, nearly 1 in 3 citizens in the EU27 will be over the age of 65. While the proportion of people aged 65 to 79 will increase by almost 50%, the most striking change in population structure will occur in the oldest age group, people aged 80 and above. This group will nearly triple in size. With the proportion of the working age population falling, the support ratio of dependents to people of working age is set to soar. By 2060, the EU will have 2 working age people for every dependent person over 65 years, compared with 4 to1 in 2009.
Source: 2009 Ageing Report, European Commission
The demographic picture is not promising, and no easy solutions present themselves. Fertility rates, for example, are expected to rise slightly across the EU but remain below the natural replacement rate of 2.1.
Immigration to Europe should help release some of the pressure, but not much of it, the Forum heard. Net inward migration to EU countries is projected to decelerate, and the bulk of net migration flows (nearly 40% by 2060) will be concentrated in a handful of countries: Italy, Spain, Germany and the UK.
The impact of the crisis
Robert Holzmann
"The impact of the financial crisis pales compared to demographic problems," said Robert Holzmann of the World Bank. Yet the crisis has made a bad situation even worse. It has, for example, reduced the value of assets to finance retirements by 20- 25%, according to an estimate by Holzmann, and has hit state-supported and private pension funds alike. Additional scenarios included in the Ageing Report suggest that the impact of the economic downturn depends upon whether it's a temporary or permanent shock.
In any case, addressing the ageing issue is one of the key elements for negotiating an exit from the current crisis, according to Joaquín Almunia, Commissioner for Economic and Monetary Affairs. Almunia warned that delays in turning around Europe's fiscal and social structures would only make the problems worse – especially in the current economic crisis. "The crisis is increasing public debt, and that increases the urgency of our task," he said. He called for long-term fiscal sustainability, an increase in overall employment rates, and reforms to adapt social systems to the changing situation.
Czech Finance Minister Eduard Janota reiterate that ageing was one of the biggest challenges for the EU even before the economic crisis, and he chastised countries that had not used the good times to reform their public finances.
Portuguese Finance Minister Fernando Teixeira dos Santos agreed the crisis would exacerbate public debt dynamics across Europe. He urged three responses. "We need a fiscal stimulus that is timely, targeted and temporary. We must then continue fiscal consolidation. And we must continue implementing structural reforms aimed at fostering long-term growth – to invigorate labour markets and boost human capital," he said.
The impact of ageing across Member States (2007-2060)
High impact countries: increase in public spending of 7 percentage points of GDP or more – Luxembourg, Greece, Slovenia, Cyprus, Malta, the Netherlands, Romania, Spain and Ireland.
Medium impact countries: increase in public spending of 4-7 percentage points of GDP – Belgium, Finland, Czech Republic, Lithuania, Slovakia, the United Kingdom, Germany and Hungary.
Low impact countries: increase in public spending of 4 percentage points of GDP or less. Most of these countries have implemented substantial pension reforms, in several cases involving a partial switch to private pension schemes – Bulgaria, Sweden, Portugal, Austria, France, Denmark, Italy, Latvia, Estonia and Poland.
Potential solutions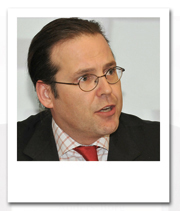 Anders Borg
The panel of experts on ageing agreed that more reform was urgently required. Given that many Member States are now burdened with huge debts, governments will have to change their approach to healthcare and pension entitlements. Facing down increased pension costs by reducing debt is an option that has been "derailed by the crisis," Cottarelli said. Instead, further increases in retirement ages may be required, as may some rationalisation of healthcare – a much more politically sensitive issue. Balancing the costs and benefits of healthcare will be "the key question for fiscal policy over the next decades," said Cottarelli.
"We need to emerge from this crisis with more and better employment opportunities for older people," said Vladimír Špidla, EU Commissioner for Employment, Social Affairs and Equal Opportunities. "We should reverse the trend for early retirement. Old people have lots of skills that we should make better use of: they have experience, they are usually available, and they have a maturity that younger workers usually lack."
Almost all of society's institutions will need to be re-thought, according to Holzmann. "People need to be kept healthy and skilled for as long as possible."
According to the Ageing Report, there is a window of opportunity – a period of about ten years during which labour forces will increase – for implementing the structural reforms needed by ageing societies. In the future, growth will have to come from increased productivity.
But Swedish Finance Minister Anders Borg warned that the general public still didn't appreciate the gravity of the ageing trends, which need to be dealt with now. "If we want people to return to the labour force, there is a need for further labour tax cuts, especially for women and low-skilled," he added.
Possible political fallout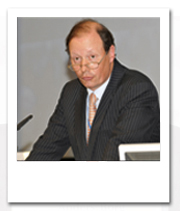 Dick Sluimers
With public finances already under increasing pressure due to the weight of pension expenditure, the new debt burden resulting from the rescue of the banking system makes the need for further development of private pension funds pressing.
Dick Sluimers of the APG ALL Pensions Group said the private sector was an "essential" element to any solution. "Further development of funded pension systems – preferably collective funded pension systems – is essential to supplement future generations with an adequate and sustainable retirement income."
But he underlined the political risks of fundamental reform, pointing out that "future retirees may demand higher pensions benefits through the ballot box." In the Netherlands, political parties for the elderly already have considerable power, he noted.
In addition, pension funds should be better organised and regulated, it was argued, to insure against a repeat of the implications of sharp falls in assets seen over the last year. Martine Durand, deputy director with the OCED, also emphasized the human consequences of pension reform. Cutting entitlements for low-income pensioners might be sustainable on a fiscal level, she said, but probably not on a social level.
Europe's long-term policy strategy
The Stockholm European Council in 2001 identified a three-pronged strategy to cope with the economic and budgetary challenges posed by ageing populations:
(i) reducing debt at a fast pace;
(ii) raising employment rates and productivity;
(iii) reforming pension, healthcare and long-term care systems.
The European Commission identified five policy goals in October 2006 in its communication on the demographic future of Europe:
promote demographic renewal in Europe by creating better conditions for families;

promote employment in Europe with more jobs and longer working lives of better quality;

make Europe more productive and dynamic;

receive and integrate migrants in Europe;

secure sustainable public finances in Europe, thus guaranteeing adequate social security and equity between the generations.