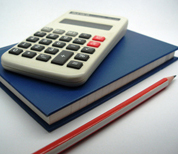 In order for EMU to function smoothly, Member States must avoid excessive budgetary deficits. Under the provisions of the Stability and Growth Pact, they agree to respect two criteria: a deficit-to-GDP ratio of 3% and a debt-to-GDP ratio of 60%.
If a Member State exceeds the deficit ceiling, the excessive deficit procedure (EDP) is triggered at EU level. This entails several steps – including the possibility of sanctions – to encourage the Member State concerned to take measures to rectify the situation.

The EDP is established in the Treaty and specified in the Stability and Growth Pact legislation.


Identifying an excessive deficit…

The EDP sets out criteria, schedules and deadlines for the Council to reach a decision on the existence of an excessive deficit. This decision is taken within a fixed time period after the deadlines - of 1 April and 1 October - for EU Member States to report their government finances to the Commission.

No EDP procedure will be launched if the excess of the government deficit over the 3% of GDP threshold is considered temporary and exceptional and the deficit remains close to the threshold.


…and requesting the Member State to correct it

When the Council decides that a deficit is excessive, it makes recommendations to the Member State concerned and establishes deadlines for effective corrective action to be taken.

The Council monitors implementation of its recommendations and abrogates the EDP decision when the excessive deficit is corrected.

If the Member State fails to comply, the Council can decide to move to the next step of the EDP, the ultimate possibility being to impose financial sanctions.