30/05/2013
European Commission Press release Brussels, 30 May 2013 May 2013May 2013 In May the Economic Sentiment Indicator (ESI) picked up again. The indicator's recovery starting in autumn last year had been interrupted by flat developments in March and deteriorations in April.

17/05/2013
The Programme aims to address the financial, fiscal and structural challenges facing the economy in a decisive manner and should allow Cyprus to return to a sustainable growth path.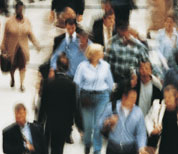 18/02/2013
The EU economy is projected to return to growth in the second half of 2013. Annual GDP is forecast to contract by 0.1% in the EU and 0.4% in the euro area this year.