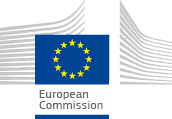 Accessibility tools
Service tools
Language selector
Navigation path
European Consumer Centres Network
Follow us on Twitter
Over 80,000 EU consumers helped by European Consumer Centres in 2013 - Annual Report
ECCs are helping an ever growing number of consumers. There was an 11.1% increase to just over 80 000 in the number of times consumers directly contacted ECCs between 2012 and 2013. These are consumers who have asked for explanations about their rights in a certain area, or have raised specific problems with the ECC, both those that they have then been able to solve by themselves and those that the ECC-Net took up with the trader. The full report underlines stories from ECCs all over Europe highlighting the work of the centres on behalf of European consumers.
Can ECC-Net help me?
Holiday did not go as planned?
Goods never arrived?
What are my EU consumer rights?
Who to complain to?
Check in a few easy steps if ECC-Net can help you with your problem.
Go to the next step