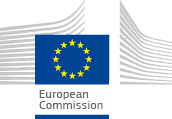 Accessibility tools
Service tools
Language selector
Følg med på Twitter
Empowering Consumers: A record year for the European Consumer Centres
In 2013, the Network of European Consumer Centres (ECC-Net), handled more than 80,000 enquiries from citizens across the EU. This represents an increase of 11% compared to 2012. 32,500 of the inquiries were complaints, 9% more than last year.
Kan ECC-Net hjælpe dig?
Gik ferien ikke som planlagt?
Fik du aldrig dine varer?
Hvad er mine rettigheder som forbruger i EU?
Hvor kan jeg klage?
Det er let, og du finder hurtigt ud af, om ECC-Net kan hjælpe dig med et problem.
Åbn forbrugerguiden