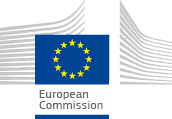 Accessibility tools
Service tools
Language selector
Navigation path
European Consumer Centres Network
Follow us on Twitter
European Consumer Centres' Network (ECC-Net) in figures
Practical consumer problems such as product or service quality, late delivery of a product from abroad or unfair terms in a contract are among the issues handled daily by European Consumer Centres in 29 countries.
Below are some highlights which show the work of the network in figures.
A full set of statistics showing what ECC-Net is delivering for EU consumers is published every year in ECC-Net annual reports.
The statistics below are aggregate figures for all 29 countries where the Centres operate.
There are large differences between countries in terms of case load, reflecting the differences in the number of consumers shopping in other EU countries as well as the number of traders established in each country.
-------------------------------------------------------------------------------------------------------------------------
-------------------------------------------------------------------------------------------------------------------------
Read the whole infographic