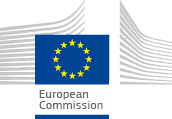 Accessibility tools
Service tools
Language selector
Navigation path
European Consumer Centres Network
Follow us on Twitter
Key facts about ECC-Net:
There is a European Consumer Centre in 30 countries - every EU country plus Norway and Iceland.
ECC-Net is a Europe-wide network of all the European Consumer Centres, who co-operate closely to help settle complaints between consumers and traders based in different EU countries, Norway and Iceland.
The Centres provide free advice and assistance, they are co-financed by the European Commission and national governments.
Want to know more?