Europe for citizens Programme
Italy
FusionMaps.
Address
Europe for Citizens Point Italy
Ministry of Cultural Heritage and Activities and Tourism
Via Milano 76, 00185, Rome, Italy
Phone +39 06 48291339
+39 320 5521894
Contact: Mrs Leila Giuseppina Nista / Mrs Rita Sassu
Web: www.europacittadini.it
Email : antennadelcittadino@beniculturali.it
Brochure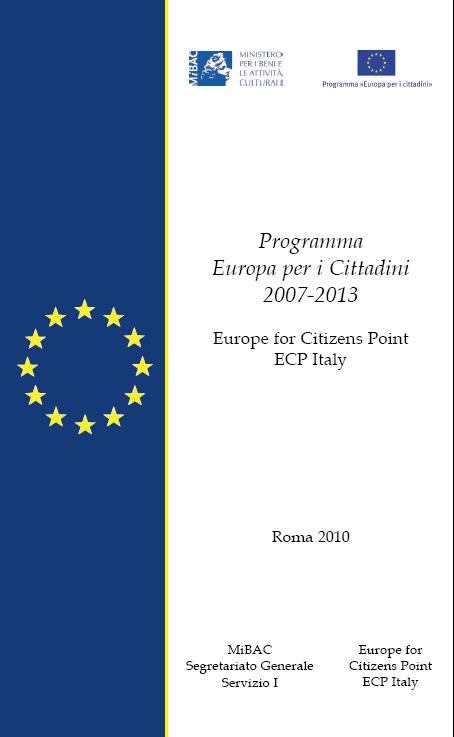 Programma Europa per i cittadini




The brochure concerns Europe for Citizens Programme and Europe for Citizens Point – ECP Italy's activities. It summarizes the Programme Guide, thus providing a useful introduction to the Programme and a description of its structure, main features, objectives and priority themes. It explains briefly the different Actions and Measures, by illustrating their aims and purposes, target group, eligibility criteria, grant and deadlines. It includes information about participating countries, selection procedures and contact data.