RegioStars Awards 2014
The RegioStars Awards Ceremony will take place on March 31 in Brussels. Look at this short animation clip to find out more about Regional Policy and about the RegioStars Awards.

To download, please log in
Related media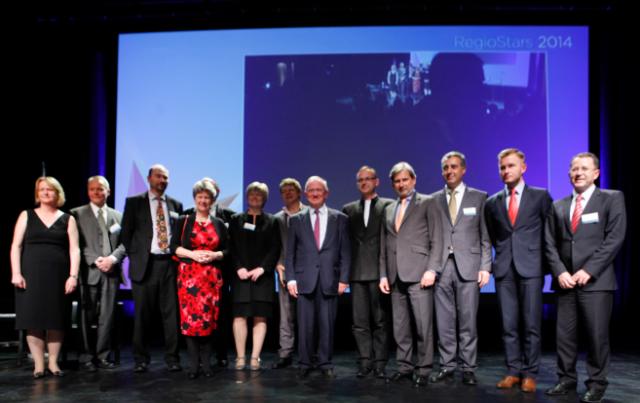 Participation of Johannes Hahn, Member of the EC, at the "RegioStars" Awards ...
Ref:
P-025353/00-11
Date:
31/03/2014
Winner Category 3: Inclusive Growth – Jobs for the young generation (teaser)
Ref:
I-087955
Date:
14/01/2014
Winner Category 3: Inclusive Growth – Jobs for the young generation (B-Roll)
Ref:
I-087963
Date:
14/01/2014