ICT2013 Create Connect Grow
On 6-8 November 2013, more than 5000 researchers, innovators, entrepreneurs, industry representatives, young people and politicians will get together in Vilnius. The event will focus on Horizon 2020 - the EU's Framework Programme for Research and Innovation for 2014-2020.

Type:
EbS
Reference:
I-083332
Date:
06/11/2013
Duration:
01:34
To download, please log in
Related media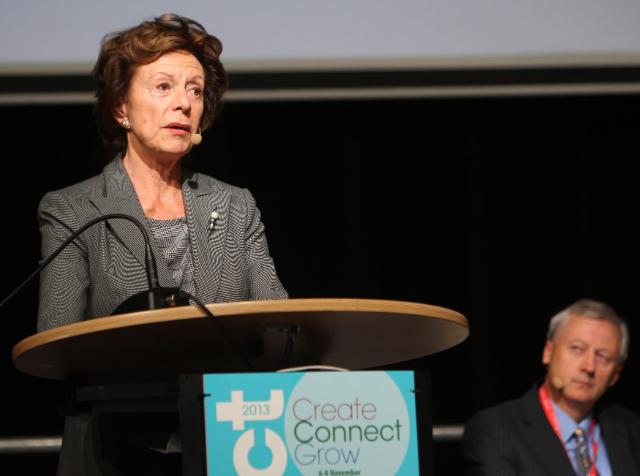 Participation of Neelie Kroes, Vice-President of the EC, in the "ICT 2013 - ...
Ref:
P-024258/00-01
Date:
07/11/2013
Participation of Neelie Kroes, in the "ICT 2013 - Create, Connect, Grow" event
Ref:
I-083215
Date:
07/11/2013