Meeting of the Friends of Cohesion Group with the participation of José Manuel Barroso
José Manuel Barroso, President of the EC, participated in the high level meeting of Friends of Cohesion Group. In his speech the President called on all Heads of State and Government to go the extra mile to reach a consensus at the extraordinary European Council of 22-23/11/2012 and agreement with the EP by the end of the year 2012.
José Manuel Barroso then warmly acknowledged support from various actors in civic society. European social partners such as BusinessEurope and European Trade Union Confederation (ETUC) that were also present at the meeting, supporting measure for growth. Other support came from artists and scientists defending concrete European programmes such as Erasmus for All or Horizon 2020, and European business leaders that have spoken out in favour of the Commission's plan to invest in strategic infrastructure in transport, energy and internet (the so-called "Connecting Europe Facility" or CEF).
Type:
College
Reference:
I-075226
Date:
13/11/2012
Duration:
03:53
To download, please log in
Related media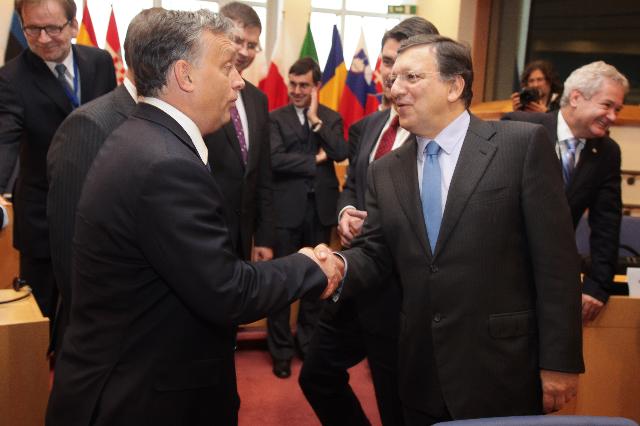 Participation of José Manuel Barroso, President of the EC, in the meeting of ...
Ref:
P-022129/00-03
Date:
13/11/2012