RegioStars Awards 2012: ECO WORLD STYRIA - Boosting employment through a world-beating network of green tech companies
Launched in 2005, in Austria's Styria region, Eco World Styria is a groundbreaker in developing clean, environmentally friendly technologies.
By encouraging cleantech companies with innovative ideas, this outstanding project has helped create 5 000 jobs, and grow the local economy.

To download, please log in
Related media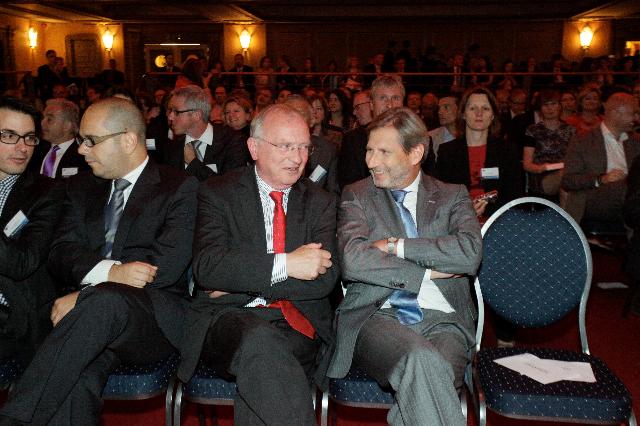 Participation of Johannes Hahn, Member of the EC, at the 2012 RegioStars awards ...
Ref:
P-021088/00-01
Date:
14/06/2012
RegioStars Awards 2012: SÖM - A new start for deprived city neighbourhoods
Ref:
I-073520
Date:
11/05/2012
RegioStars Awards 2012: Narrated tour of the Podlaskie Voivodeship website
Ref:
I-073523
Date:
05/05/2012
RegioStars Awards 2012: ECO WORLD STYRIA - Portrait of Petra Könighofer
Ref:
I-073512
Date:
03/05/2012