Outcomes the European Council meeting of 01-02/03/2012, EP plenary session with the participation of José Manuel Barroso
José Manuel Barroso, President of the EC, participated in the EP plenary session on the outcomes of the European Council of 01-02/03/2012. This Spring Council focused on Greece and measures taken to encourage financial stability and job-creating growth through the Europe 2020 agenda.
José Manuel Barroso announced that in the coming weeks, he intended to present a Communication on growth and jobs for Greece, taking stock of the progress that had been made and setting out the top priorities for the future. He also called on Member states to close the implementation gap between the European council statements and the delivery of action in the Member states. He cited the issue of taxation, stating there was no reason for any further delay on adopting the revised EU Savings Directive and the negotiating mandates for tax agreements with third countries.
Type:
College
Reference:
I-072706
Date:
13/03/2012
Duration:
03:27
To download, please log in
Related media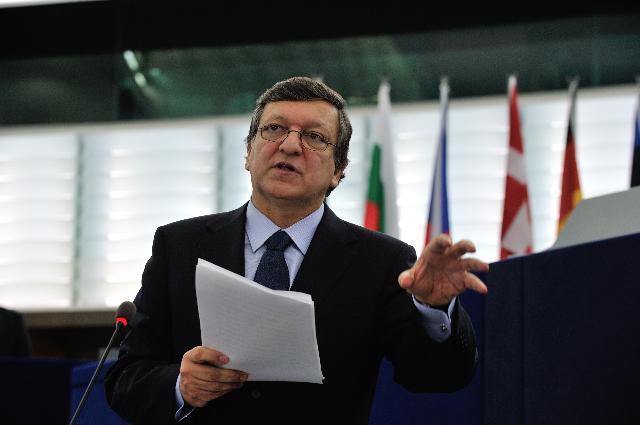 Participation of José Manuel Barroso, President of the EC, in the EP plenary ...
Ref:
P-020539/00-01
Date:
13/03/2012