Outcomes the European Council meeting of 09/12/2011, EP plenary session with the participation of José Manuel Barroso
José Manuel Barroso, President of the EC, participated in the EP plenary session which focused on the outcomes of the European Council of Brussels of 09/12/2011. The main purpose of this Council was to show joint determination to tackle persisting market tensions by consolidating these achievements and reinforcing them even further. Indeed an agreement was reached to create a genuine "fiscal stability Union"; a new "fiscal compact". The President stressed it was indispensable to have more discipline, structural reforms for more investment, more convergence, and credible mechanisms of solidarity because all these elements belong together.
Type:
College
Reference:
I-071862
Date:
13/12/2011
Duration:
04:15
To download, please log in
Related media
Conclusions of the Polish Presidency of the Council of the EU, EP plenary ...
Ref:
I-071863
Date:
14/12/2011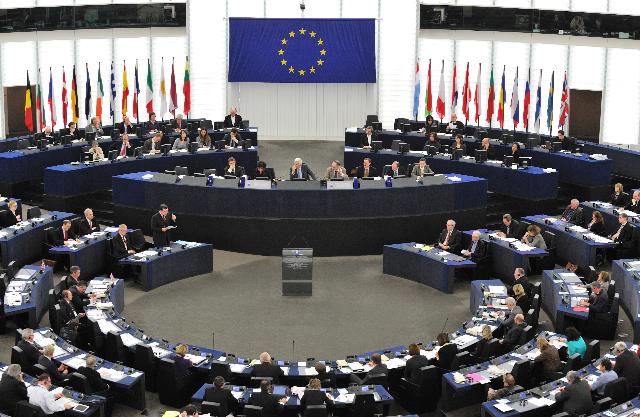 Participation of José Manuel Barroso, President of the EC, in the EP plenary ...
Ref:
P-020081/00-01
Date:
13/12/2011