RegioStars Awards 2011: Civitas Mimosa
Civitas Mimosa is a project aimed at promoting public and energy-efficient transportation in Funchal, the capital of Madeira. By decreasing the traffic flow, the city intends to reduce its ecological footprint and to become more attractive for tourists. As the island's economy is mainly based on tourism, the Civitas Mimosa project will certainly benefit to the local market.

Type:
Documentary
Reference:
I-070185
Date:
23/06/2011
Duration:
02:00
Choose available languages:
ENGLISH, FRANÇAIS, PORTUGUÊS
To download, please log in
Related media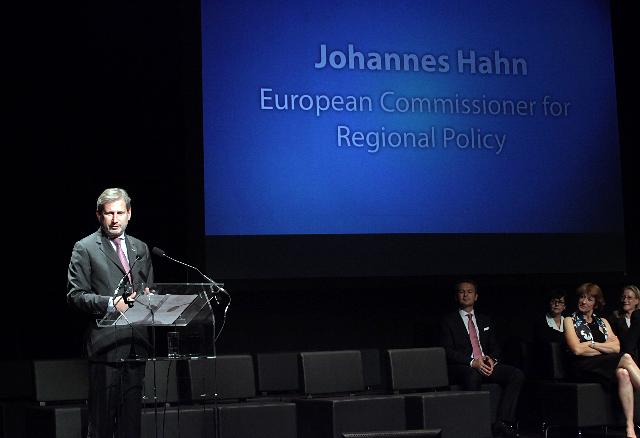 Participation of Johannes Hahn, Member of the EC, at the 2011 "RegioStars Award" ...
Ref:
P-019114/00-01
Date:
23/06/2011
RegioStars Awards 2011: The Amsterdam Smart City Programme – Portrait of Willem
Ref:
I-070178
Date:
02/05/2011
RegioStars 2011: Growth in environmental marine science – portrait de Richard ...
Ref:
I-070187
Date:
18/04/2011
RegioStars Awards 2011: Sustainable and innovative mobility – Funchal, Madeira
Ref:
I-070183
Date:
18/04/2011
RegioStars Awards 2011: Civitas Mimosa – Portrait of Eugenia Vasconcelos
Ref:
I-070184
Date:
18/04/2011