EU Nobel Peace Prize 2012 - The EP meeting place for the Nobel Peace Prize awardees
The EU has been awarded the 2012 Nobel Peace Prize for contributing to the advancement of peace and reconciliation, democracy and human rights in Europe. On various occasion, Peace Nobel Prize awardees from all around the world have had the opportunity to take the floor in front of the European Parliament as member, as head of state or government, as testimony or even as citizen. The awardees told to the MEPs during plenary session or public hearing their fights for peace and reminded the values of the EU in the field of the Human rights.
This Memoclip shows Willy BRANDT, Mohamed Anwar Al-SADAT, Lech WALESA, Desmond TUTU, Oscar ARIAS SANCHEZ, The 14th Dalai Lama, Tenzin Gyatso, Mikhail GORBACHEV, Aung San Suu Kyi, Rigoberta Menchú Tum, Nelson MANDELA, Yasser ARAFAT, Yitzhak RABIN, José RAMOS-HORTA, Jody WILLIAMS, John HUME, Kim Dae-jung, Kofie ANNAN, Shirin EBADI, Rajendra PACHAURI, Martti AHTISAARI, Ellen JOHNSON SIRLEAF.

Type:
EbS
Reference:
87502
Date:
Duration:
Related media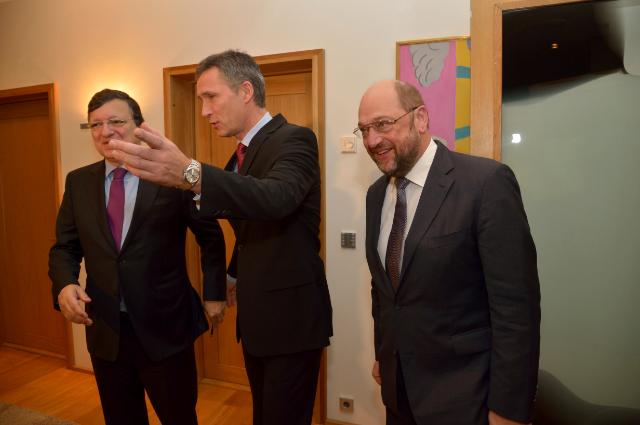 1st day events after the award of the 2012 Nobel Peace Prize® to the EU
Ref:
P-022382/00-01
Date:
11/12/2012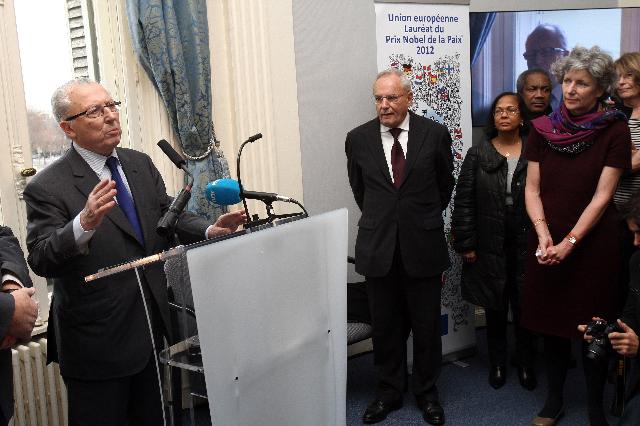 Direct broadcast in Paris of the 2012 Nobel Peace Prize® award ceremony
Ref:
P-022388/00-01
Date:
10/12/2012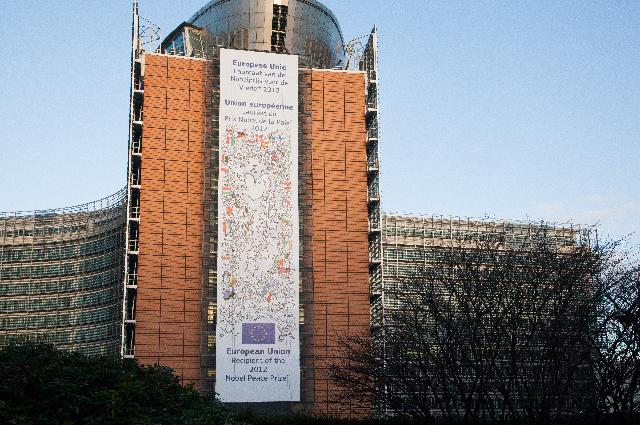 The Berlaymont building with "European Union Recipient of the 2012 Nobel Peace ...
Ref:
P-022390/00-01
Date:
10/12/2012
2012 Nobel Peace Prize®: "Save the Children's Peace Prize Party" with the ...
Ref:
90911
Date:
10/12/2012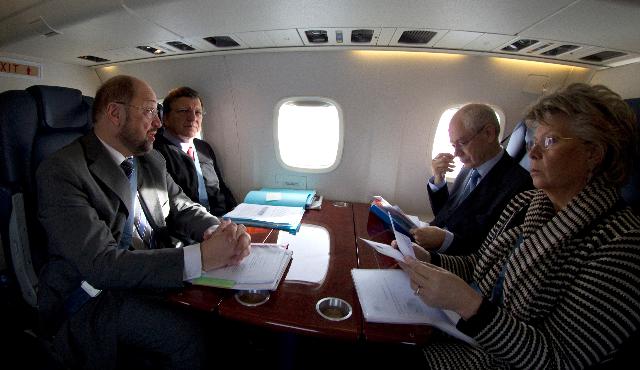 1st day events ahead of the award of the 2012 Nobel Peace Prize® to the EU
Ref:
P-022379/00-01
Date:
09/12/2012
Nobel Peace Prize® 2012, Oslo (09-11/12/2012) and Strasbourg (12/12/2012)
Ref:
I-075621
Date:
09/12/2012