This video features three European's who participated in the EU citizen's survey. Each made suggestions about life in Europe and how it might be made easier. Meet Ioannis Sitaras; a Greek citizen living in the Netherlands, Claire Corbin-Loescher, a french national living in Belgium and Eduardo Rodríguez from Spain, who now lives in Germany.
Type:
VNR
Reference:
I-077945
Date:
06/05/2013
Duration:
03:21
Available Languages:
INT, INT+BG, INT+CS, INT+DA, INT+DE, INT+EL, INT+EN, INT+ET, INT+FI, INT+FR, INT+GA, INT+HU, INT+IT, INT+LT, INT+LV, INT+MT, INT+NL, INT+PL, INT+PT, INT+RO, INT+SK, INT+SL, INT+SV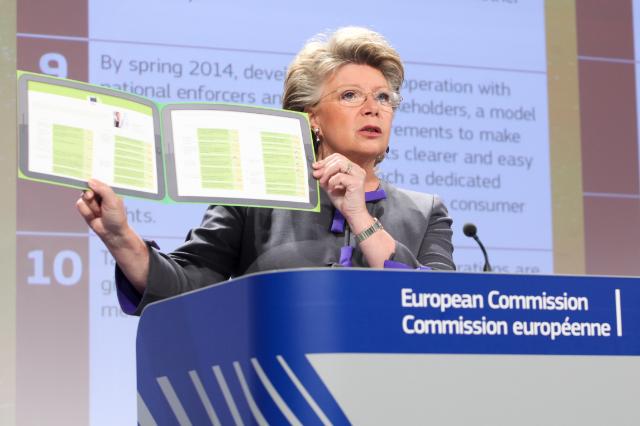 Press conference by Viviane Reding, Vice-President of the EC, on 12 new actions ...
Ref:
P-023216/00-06
Date:
08/05/2013