Teaser: Regiostars Awards 2012
The objective of the RegioStars Awards is to identify good practices in regional development and to highlight original and innovative projects which could be attractive and inspiring to other regions. The European Commission has received a record number of 107 applications. An independent Jury will select a list of finalists, who were invited to present their projects in January 2012. The Jury's decision on the award winners will be announced in June 2012 at the Regions for Economic Change conference.

Type:
Documentary
Reference:
I-073638
Date:
14/06/2012
Duration:
01:18
To download, please log in
Related media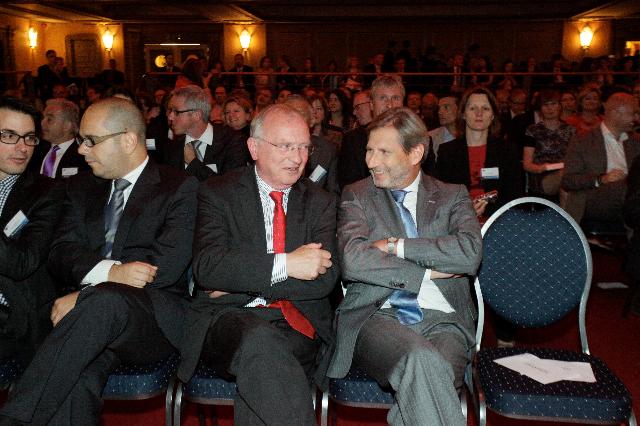 Participation of Johannes Hahn, Member of the EC, at the 2012 RegioStars awards ...
Ref:
P-021088/00-01
Date:
14/06/2012
RegioStars Awards 2012: SÖM - A new start for deprived city neighbourhoods
Ref:
I-073520
Date:
11/05/2012
RegioStars Awards 2012: Narrated tour of the Podlaskie Voivodeship website
Ref:
I-073523
Date:
05/05/2012
RegioStars Awards 2012: ECO WORLD STYRIA - Portrait of Petra Könighofer
Ref:
I-073512
Date:
03/05/2012