The Quest - Europe Direct Information Centres
Everyone has questions about Europe and how it operates, and that's only to be expected. What is the best place to go to for answers to all these questions? Europe Direct information centres! The Europe Direct centres, also known as EDICs, are spread across Europe. They regularly organise events aimed at informing citizens about the European Union.

Type:
Documentary
Reference:
I-071515
Date:
15/11/2011
Duration:
01:21
Choose available languages:
ENGLISH, FRANÇAIS, DEUTSCH, ITALIANO, ESPANOL, ΕΛΛΗΝΙΚΆ, PORTUGUÊS, NEDERLANDS, DANSK, SUOMI, SVENSKA, ČEŠTINA, EESTI, LATVIEŠU, LIETUVIŲ, MAGYAR, MALTI, POLSKI, SLOVENČINA, SLOVENŠČINA, БЪЛГАРСКИ, ROMÂNĂ
To download, please log in
Related media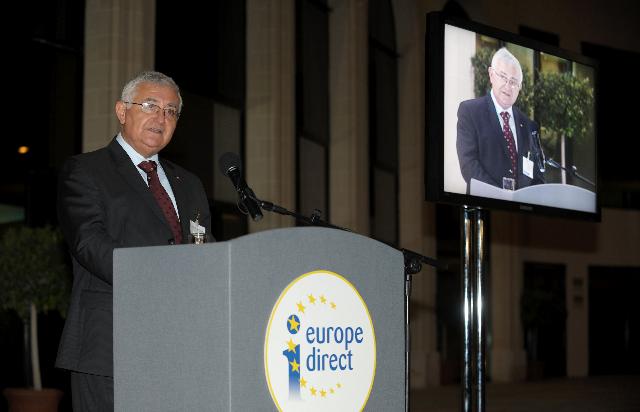 Participation of John Dalli, Member of the EC, in the Annual General Meeting of ...
Ref:
P-019769/00-06
Date:
06/11/2011
Participation of John Dalli in the Annual General Meeting of the Europe Direct ...
Ref:
80943
Date:
06/11/2011