Preparation of the European Council meeting of 23/10/2011, EP plenary session with the participation of José Manuel Barroso
José Manuel Barroso, President of the EC, and Olli Rehn, Member of the EC in charge of Economic and Monetary Affairs, participated in the EP plenary session which focused on the preparation for the European Council of Brussels of 23/10/2011.
The President presented the roadmap of the EC to the stability and growth outlining the comprehensive response that was needed to restore confidence in the Euro area and the EU as a whole. This response was designed to break the vicious circle between doubts over the sustainability of sovereign debt, the stability of the banking system and the EU's growth prospects.
Type:
College
Reference:
I-071128
Date:
12/10/2011
Duration:
04:17
To download, please log in
Related media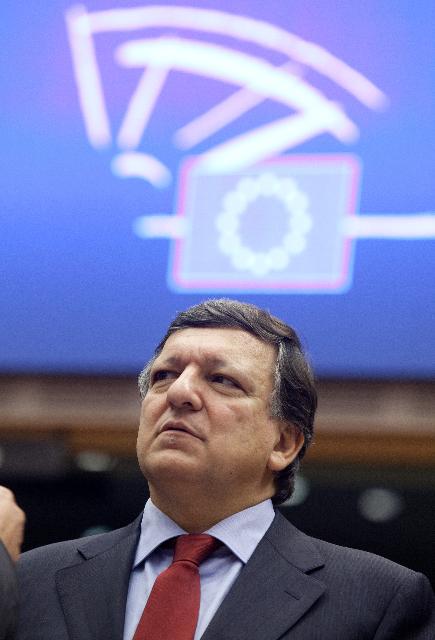 Participation of José Manuel Barroso, President of the EC, in the EP plenary ...
Ref:
P-019679/00-01
Date:
12/10/2011