RegioStars Awards 2011: Civitas Mimosa – Portrait of Eugenia Vasconcelos
Maria Eugenia Freitas Vasconcelos, native of Funchal, lives in a residential and touristic area of Funchal, that used to be isolated from the rest of the city. An EU-funded project called Civitas Mimosa, recently introduced a new bus line in the remote areas of the city, making people's life easier.

Type:
Documentary
Reference:
I-070184
Date:
23/06/2011
Duration:
01:00
To download, please log in
Related media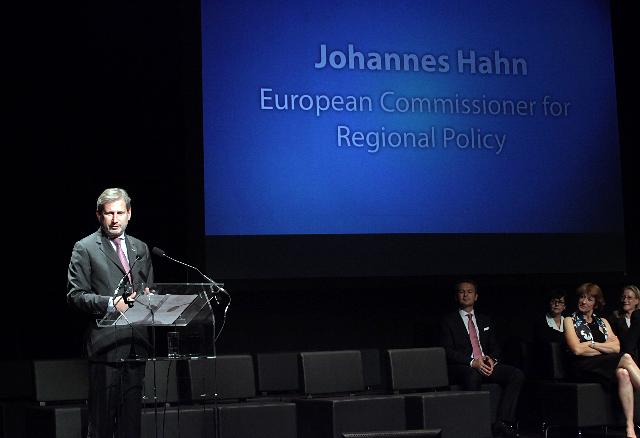 Participation of Johannes Hahn, Member of the EC, at the 2011 "RegioStars Award" ...
Ref:
P-019114/00-01
Date:
23/06/2011
RegioStars Awards 2011: The Amsterdam Smart City Programme – Portrait of Willem
Ref:
I-070178
Date:
02/05/2011
RegioStars 2011: Growth in environmental marine science – portrait de Richard ...
Ref:
I-070187
Date:
18/04/2011
RegioStars Awards 2011: Sustainable and innovative mobility – Funchal, Madeira
Ref:
I-070183
Date:
18/04/2011
RegioStars Awards 2011: Civitas Mimosa – Portrait of Eugenia Vasconcelos
Ref:
I-070184
Date:
18/04/2011