Kristalina GEORGIEVA, Member of the EC in charge of International Cooperation, Humanitarian Aid and Crisis Response, attends the "One Billion Rising Brussels Europe" platform Flashmob on "Rise Up, Stand Up!":
- Music "Rise Up, Stand Up!" by Mary-Ann Struthers and Guy Rens For any reuse of the music or the video footage containing the music a prior authorization by your national copyright collecting society is mandatory.
NEWS - EbS SPECIAL
SHOTLIST LINK
Type:
EbS
Reference:
92756
Date:
14/02/2013
Duration:
00:01:29
To download, please log in
Related media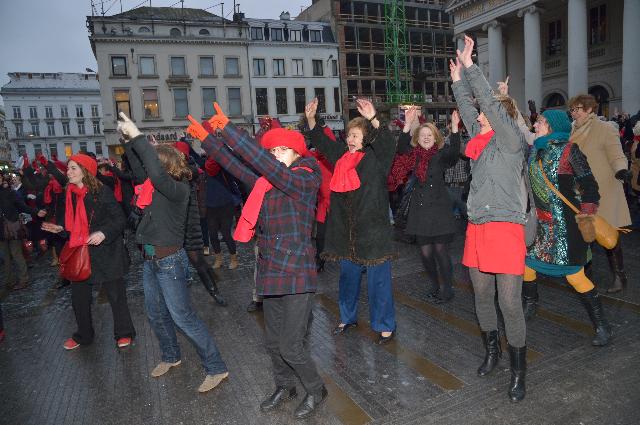 Participation of Kristalina Georgieva, Member of the EC, at the flashmob ...
Ref:
P-022701/00-01
Date:
14/02/2013
Flash-mob on the occassion of the "One Billion Raising" Campaign with the ...
Ref:
92756
Date:
14/02/2013