Androulla Vassiliou at WorldSkills London 2011
On Friday morning, Commissioner Vassiliou visited the William Davies Primary School in London, where she spoke with children about the importance of reading, and read with some of those who are having problems. At WorldSkills, the world's largest competition of trainees and apprentices, she spoke about the importance of vocational training, about EU projects to help young people study and train abroad, and about reform of education systems.
She pointed out the mismatch between education outcomes and employers' expectations. She also admired the skills of young participants from 15 countries in bricklaying, cooking, hairdressing, and "had a go" at a carpentry task. At the Youth on the Move stand she chatted with English teenagers about their school experiences and explained what Europe can dofor them. Acknowledging that young Brits were not very enthusiastic about going abroad to study or learning foreign languages, she appealed to them to think change their attitude. She was supported in her call by MEP Mary Honeyball and Simon Hunt, rugby player and Youth on the Move ambassador. Simon recalled his 3 year stay in France and said the experience had changed his life.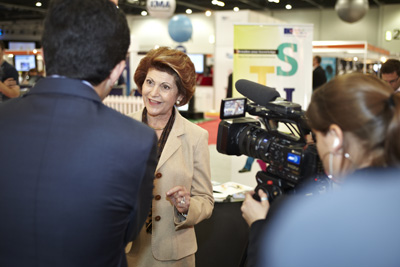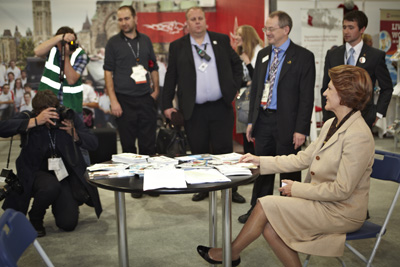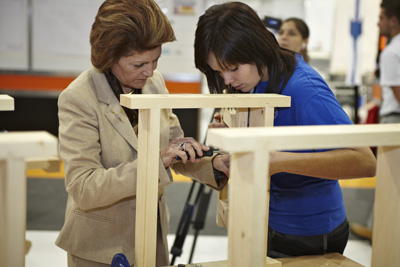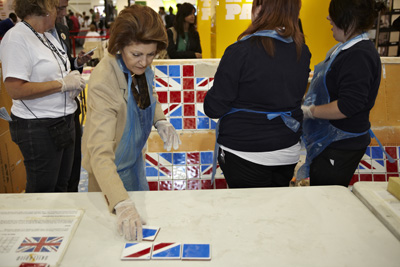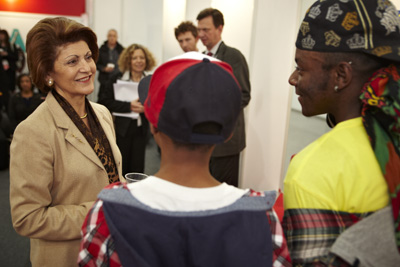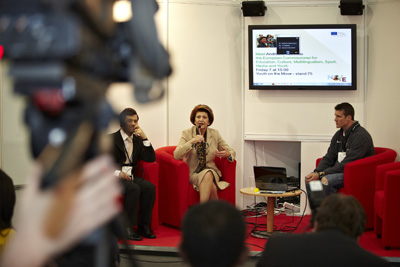 Youth on the Move World Skills London 2011 Event